[vc_row][vc_column][vc_single_image image="15781″ img_size="full"][/vc_column][/vc_row][vc_row][vc_column][vc_tta_tabs][vc_tta_section title="DESCRIPTION" tab_id="description"][vc_column_text]Description
_______________________________________________________________________________
SEE:     Eagle Ridge      Golf Villas 
THE TIME TO AWAKEN THE GIANT HAS FINALLY COME
In the City of General Trias, Cavite… in a bustling busy road leading to Tagaytay City,
a prime property has been kept unnoticed … its great potential intentionally held in reserve
… just waiting for the right time before it is unveiled.
Nestled amidst 4 championship golf courses, a giant sports & country club
and 4 high-end residential enclaves … this major development by Sta. Lucia Land, Inc.  is about to become a major landmark that will change the value of real estate in the surrounding area.
This sprawling 30-hectare property is already developed and is now entertaining interested companies and entrepreneurs who would like to cash in on this limited opportunity to position themselves in this zoned commercial complex.
Click the link to download
Eagle Ridge Project Presentation
or scan QR Code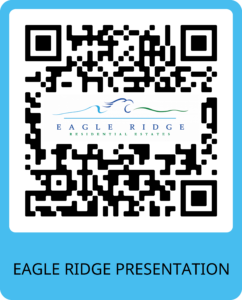 Project Documents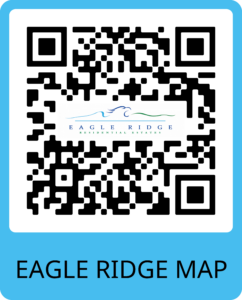 [/vc_column_text][vc_column_text]
[/vc_column_text][vc_video link="https://www.youtube.com/watch?v=cdio5Bl2k3U" title="Eagle Ridge Town Center as of May 13, 2021″][/vc_tta_section][vc_tta_section title="ADDRESS" tab_id="address"][vc_column_text]Address
_______________________________________________________________________________
Address: General Trias, Cavite                    Zip/Postal Code: 4107
City: Cavite                                                      Country: Philippines[/vc_column_text][/vc_tta_section][vc_tta_section title="AMENITIES" tab_id="amenities"][vc_column_text]Features
_______________________________________________________________________________
Landscaped Entrance Gate with Guardhouse
WiFi[/vc_column_text][/vc_tta_section][vc_tta_section title="FLOOR PLAN" tab_id="floor-plan"][vc_column_text]Floor Plan
_______________________________________________________________________________[/vc_column_text][vc_single_image image="15783″ img_size="full"][/vc_tta_section][vc_tta_section title="VIDEO" tab_id="video"][vc_column_text]Video
_______________________________________________________________________________[/vc_column_text][vc_video link="https://youtu.be/cdio5Bl2k3U"][/vc_tta_section][/vc_tta_tabs][/vc_column][/vc_row][vc_row][vc_column][vc_column_text]
Gallery
_______________________________________________________________________________[/vc_column_text][vc_gallery type="flexslider_slide" interval="3″ images="15786,15787,15788,15789,15790,15791″][/vc_column][/vc_row]